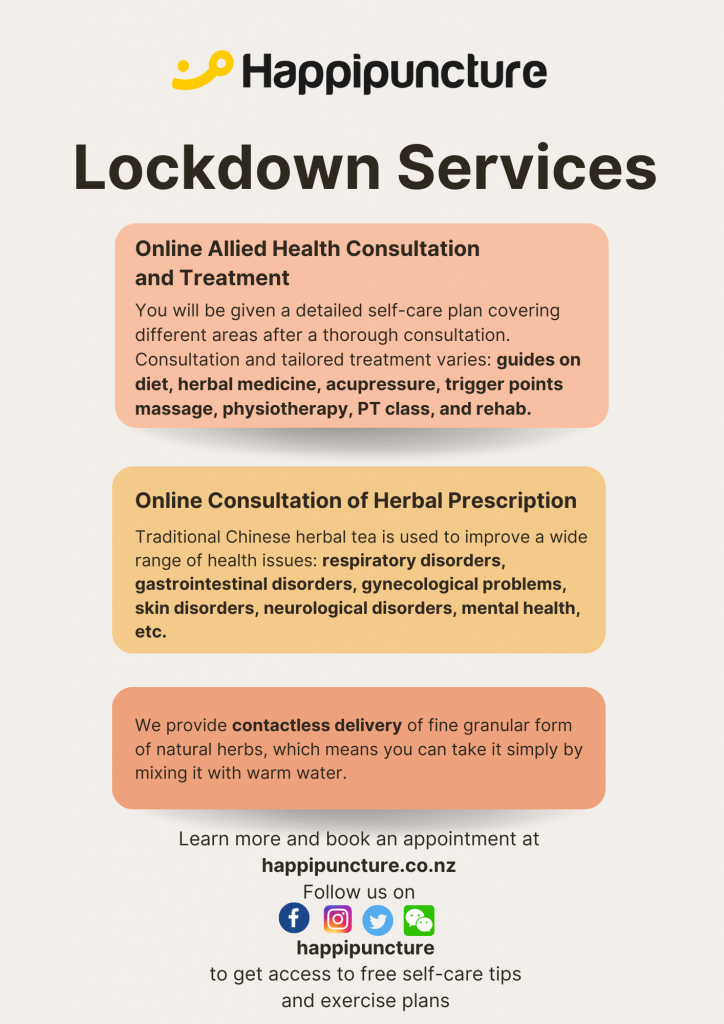 Here at Happipuncture, we believe that better health means a happier life and vice versa. That's why we focus on providing you with a relaxing experience during your online consultation and treatment that is sure to leave you smiling. You'll be feeling revitalised, physically and mentally.
We are an integrated clinic providing unique allied health care on Auckland's North Shore. Our skilled team specialises in acupuncture, Chinese medicine, massage therapy, physiotherapy and naturopathy.
We believe that a holistic approach to health is the pillar of a good life, which is why our clinic offers a comprehensive assortment of natural treatments. We know that you choose to come to us because you care about your health. That's why our team is dedicated to staying on top of the latest developments in our field so we can deliver the best standard of care to our patients.
If you need physical or mental relief, don't hesitate to get in touch for a free consultation to see how we can help you achieve greater balance.
We believe that Western and Chinese medicine don't just have their own strengths – they also share much common ground. That's why, at Happipuncture, we offer you the best of both. We focus on techniques proven to work and strive to stay on top of our game by keeping up with the latest advancements in our fields. We believe that health and well-being are multidimensional, and that's the reason we take a holistic approach to your care, physically and mentally, to leave you smiling.
We also provide online consultation and treatment anywhere, at anytime! Book an appointment now and you can enjoy the first 15min for free!
We are so grateful that our clients love how we can help them through our online consultation even during lockdown. We indeed care for you and let's go through this together!