Deep tissue massage Auckland
Do you struggle with muscle tension, stress or pain?
Constantly reaching for knots and tense muscles?
Explore Deep tissue massage Auckland therapeutic massage.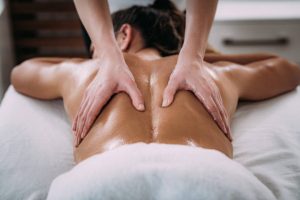 Deep-tissue-massage therapy has been deeply rooted in pain management within ancient cultures and has documented claims to cure different illnesses and ailments throughout history. You are alleviating body pain with tools designed for relaxation to support a healthier function. Reducing fatigue, diabetes and depression symptoms to treat arthritis, bursitis, high blood pressure, and stiffness within your muscles.
What is a deep tissue massage?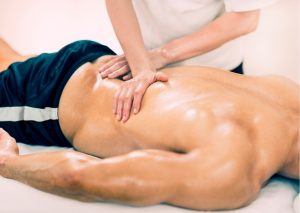 Deep tissue massage therapy focuses on deep pressure and slow strokes, with reflexology techniques to break up deep layers of fascia muscles that support the body's connective tissue. Working with deeper layers breaks up scar tissue to underpin circulation and improve blood flow with each consultation. Regular treatment will ultimately enhance flexibility and discomfort, reducing pain and restricted mobility.
Experience relaxation massage therapy with our expert massage therapists. We like to focus on muscle tension to improve overall good health. Deep tissue massage therapy releases built-up tension to improve blood flow (and not to mention tight muscles!) Our clients love to relieve their pain & relieve their chronic pain through our options for therapeutic massage.
What are the benefits of deep tissue massage?
Deep tissue massage has proven benefits for overall physical and mental health. In turn, improved physical and mental health undoubtedly has a massively positive impact on every other measurable factor of life thereafter. Deep massage has (without question) numerous advantages of healing your body. Get in touch today! massage auckland services.
Living a fast-paced lifestyle can be highly stressful on your body. Unplugging and relaxing during one of our massages will reduce the stress you've got built up. Deep tissue massage therapists focus on physical pains and myofascial release. This process soothes aches, which helps to produce an oxytocin hormone – that relaxes muscle tension and reduces stress levels.
Research supports the effectiveness of deep tissue massage as a cost-effective solution for chronic pains within standard western medicine. Over time, muscle tissue often has scar tissue in the areas of connective tissue that becomes stiff or painful to move. A holistic approach impacts healthy blood pressure and reduces heart rate due to the increased serotonin, which promotes relaxation in your body.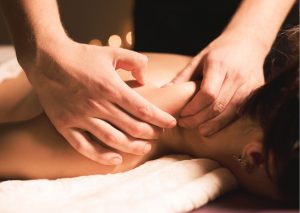 By booking a regular deep tissue massage with our highly experienced massage therapist, you will notice increased flexibility and range of movement within your body. Additionally, improving your lymphatic circulation surrounding your connective tissues with the best massage in Auckland will increase your body's motor function. What's not to love?
Get in touch today for your free consultation and join our community of happy clientele with therapeutic massage auckland.
Deep tissue massage is not limited to the younger generation. Our committed massage therapist can customise massages to accommodate your needs by using moderate pressure to relax the symptoms of arthritis. This will relax pain within muscle tissue, allowing more motion within your joints and eliminating pain in your everyday lifestyle.
Our massage therapists specialise in the following:
trigger point therapy
relieve pain
prenatal massage
sports massage
myofascial release
lymph flow
remedial massage
relaxation massage
improves circulation
treatment plans
physiotherapy
Our massage therapist focuses on deep-tissue work treatments to relieve aches and pains that will help to support your everyday life. If you suffer from chronic pain or sports injuries, our therapists will discuss the best treatment plan – to ensure you feel comfortable and relaxed during your massage. Our goal is to help you manage your pain with a deep-tissue massage that pinpoints tension and discomfort – for a holistic healing experience with our experienced team based right here on the north shore!
It's no secret that a well-trained massage therapist can support pregnant women with regular treatment. Research suggests that regular massages will minimise labour pains. This decreases cortisol levels – helping with anxiety, depression, leg pain, lower back pain, and overall well-being in your modern life.
For more information at – health line.
Managing a recent sports injury can be a pain. Our experienced therapist will discuss your situation and suggest a therapy plan that suits your schedule and (more importantly) your injury. Our understanding of massage therapy can offer a physiotherapy-based approach that's aimed at reducing future injury. We offer nothing but manageable treatment plans that are designed to be effective with our tailored sports massage. A sports massage will support muscles through regular massage treatments, whether an athlete or one of the weekend joggers.
Is a Swedish or deep tissue better?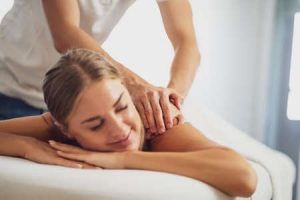 Ultimately, each of these techniques focuses on different areas of muscle groups.
Swedish massages – involve long rhythmic strokes on the skin to address muscle tone and identify areas that need work—using five basic massage techniques: effleurage, friction, petrissage, vibration, and tapotement. So who does this work best for? Studies show that people with high anxiety are best suited for a Swedish massage, as this massage technique effectively reduces anxiety levels.
Deep tissue massages – involve applying slow and forceful strokes to release knots, scar tissues, and deep tension – with heavy pressure to circulate blood flow. Don't worry, though! Deep tissue massages are not painful (often a pleasant good pain) with experienced professionals. So who is this technique best for? This technique is prevalently used for stress relief, sports-related injuries, accidents, flexibility, medical support, and to improve arthritis-related movement. At their core, they are designed to focus on chronic pain, tension, and stress relief.
So which is better? Unfortunately, this can not be addressed on paper – as each massage is specific in its purpose. Swedish massage is for surface-level muscles and relaxation, whereas deep tissue massage is for the deeper layer of your muscles and connective tissues. It's ultimately designed to remove your knots and chronic tension.
See us today to find out what's best for you.
Schedule a Massage at Happipuncture Auckland today
Is deep tissue massage for you? Don't hesitate to speak to our world-class professionals!
We're to discuss the best massage for your needs.