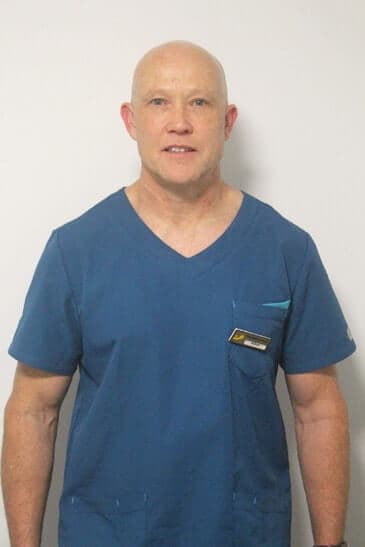 Registered massage therapist
As an active sportsperson, Allan competes in many swimming and cycling events. He understands the demands of training, recovery and competing. Allan has worked with sportspeople and Ironman athletes focussing on muscle balancing, quicker muscle recovery and injury prevention. The massage sessions are designed to suit each and every client. Allan will listen to you, and focus on the areas that need attention to bring you the best results.
Massage improves the circulation of blood through the body, muscle tissues, tendons and ligaments, reducing pain and soreness while relaxing the nervous system and reducing stress levels.
Professional skills: sports massage, myofascial release (MFR), trigger point therapy, relaxation massage and deep tissue massage.