Sale!
Cosmetic Acupuncture Facial Sculpting Rejuvenation 6 sessions
Happipuncture's cosmetic acupuncture Facial Sculpting and Rejuvenation – tailored plan to achieve what you need.
Number of sessions depends individually. This package contains 6 sessions, valid within 12 months from date of purchase.
✅Result guaranteed, improve 50%-90%.
✅Natural and safe without side effects
✅Low pain to no pain
✅Real results from first session and can last
✅Treating the root and help the collagen to reconstruct
✅Improve every aspect of your face: lifting, tightening, double chin, marionette lines, nasolabial folds, plump cheeks, facial depression, complexion, spots, acnes, acne marks, redness, scars, wrinkles, lines and many more.
✅Achieve natural beauty and young looking in a natural way
We aim at providing holistic treatments to make you look younger and feel confident just being yourself! We don't use chemicals, Botox, or laser and light treatments. Looking young and beautiful naturally is definitely achievable with us.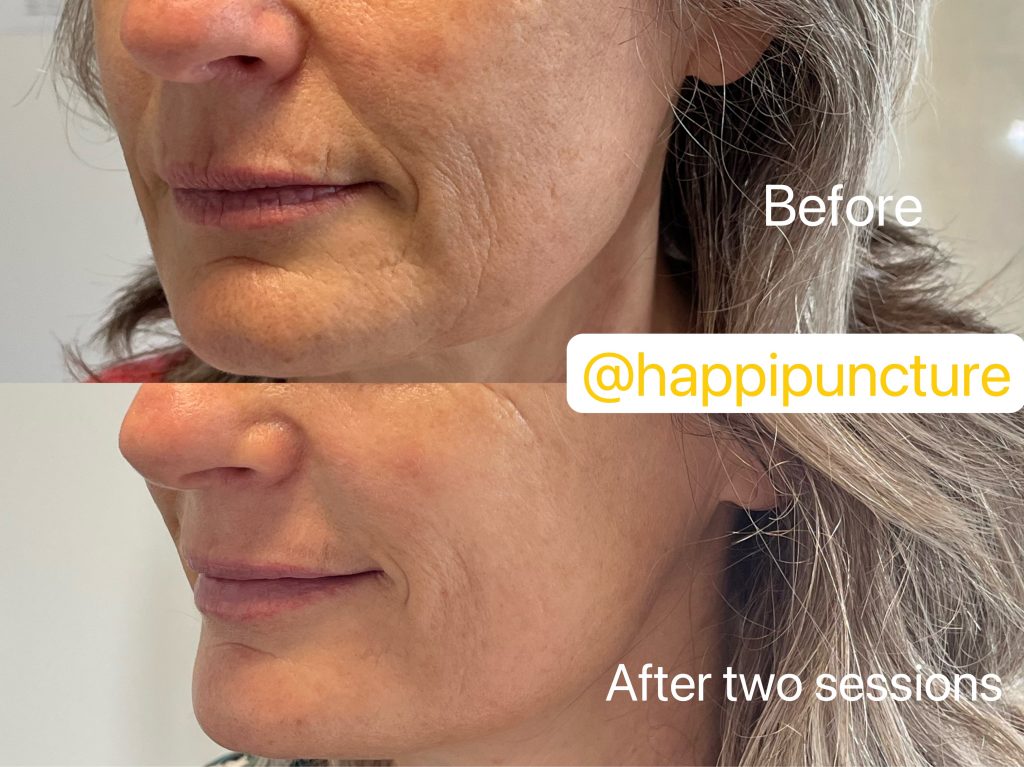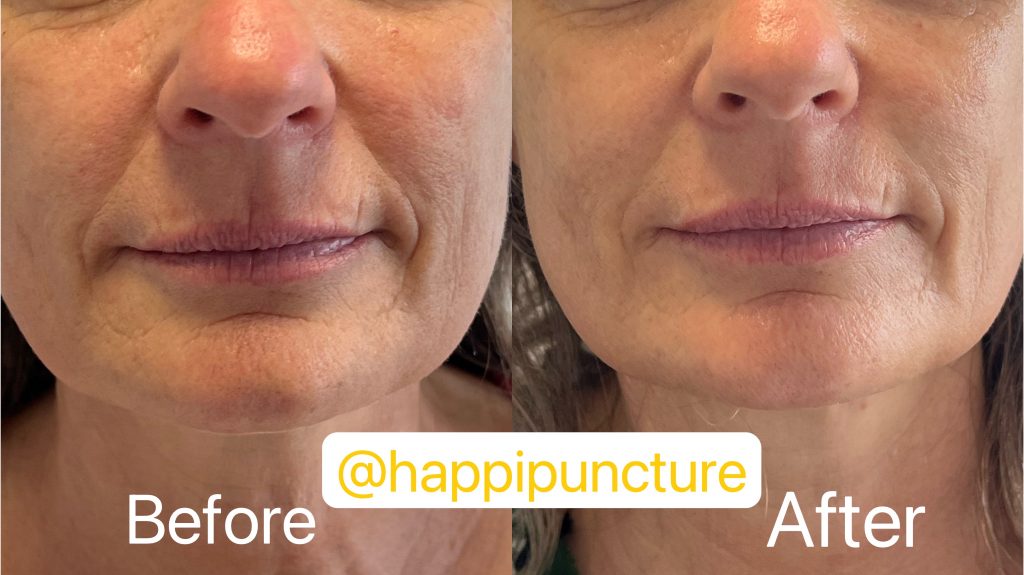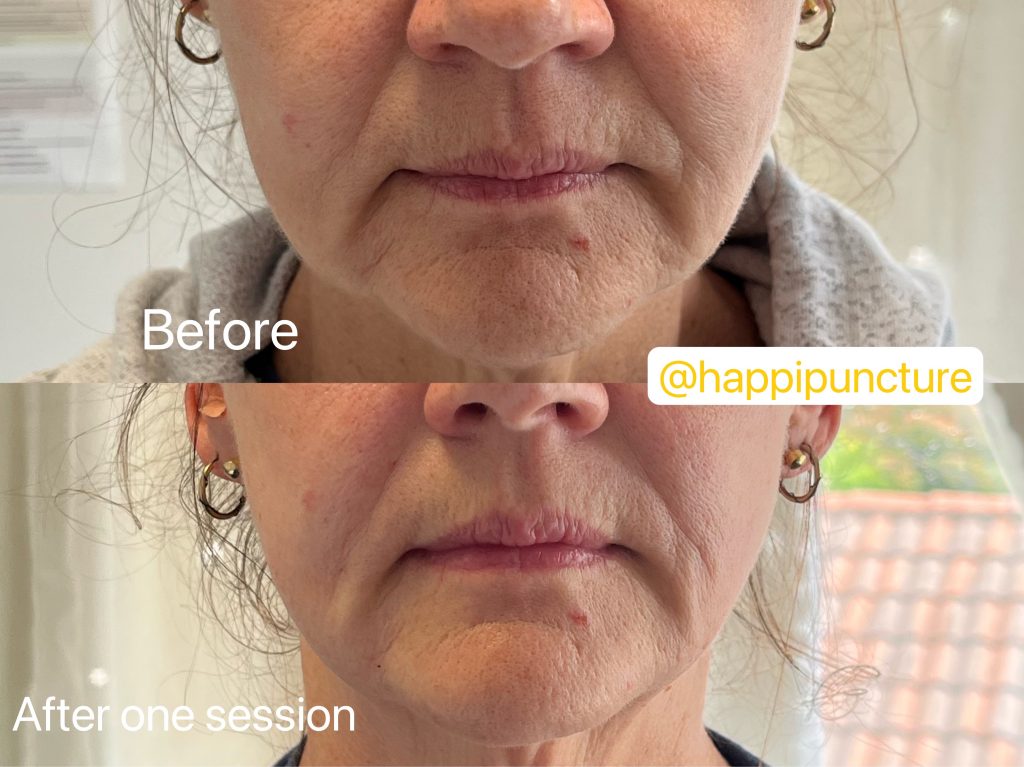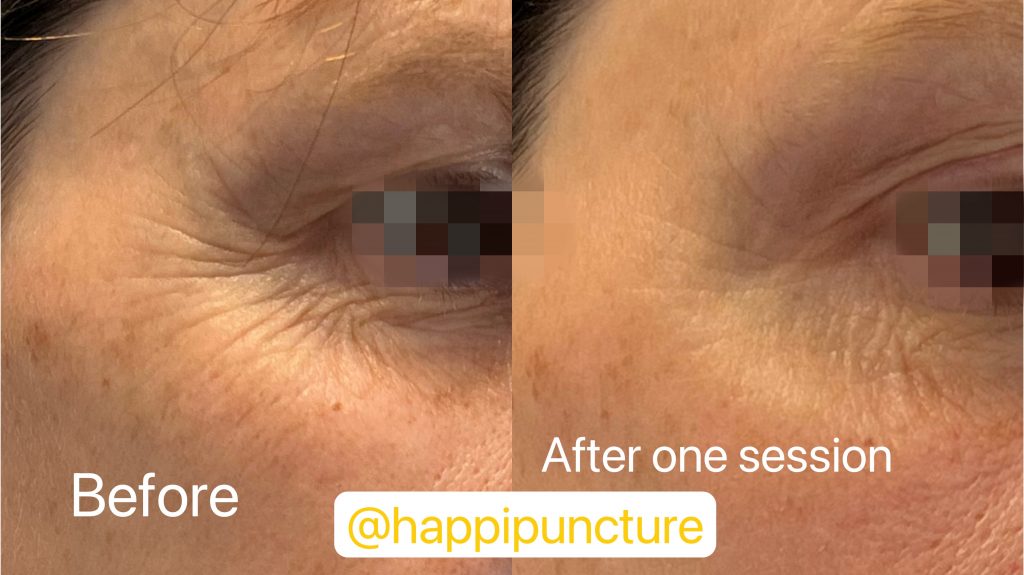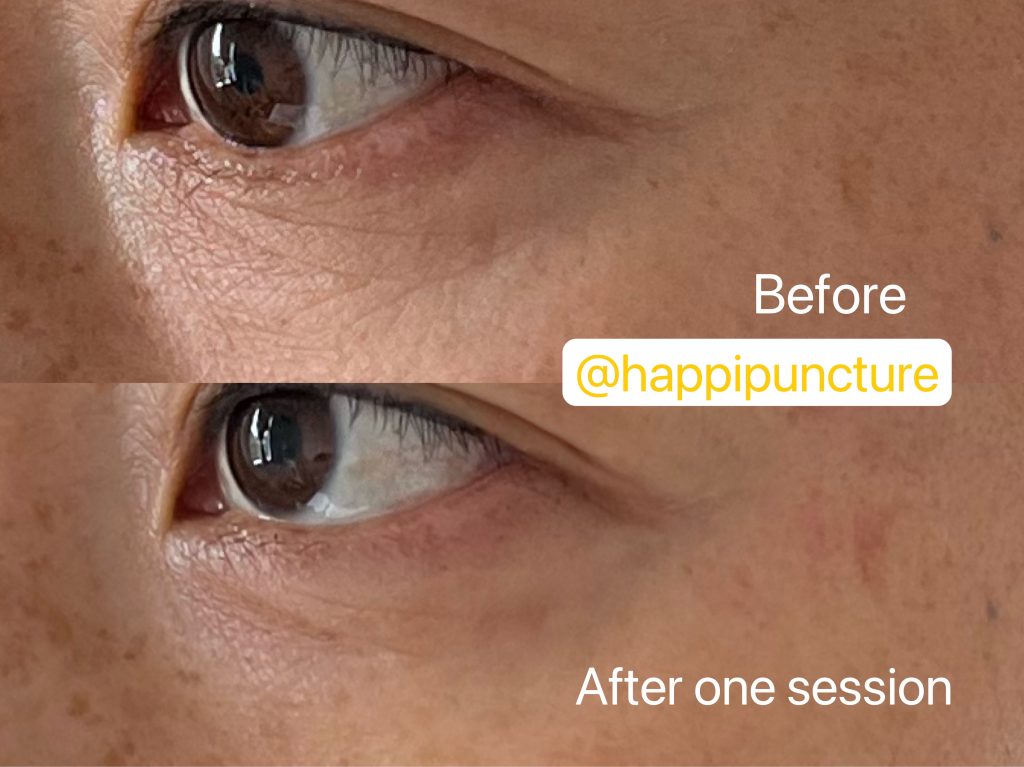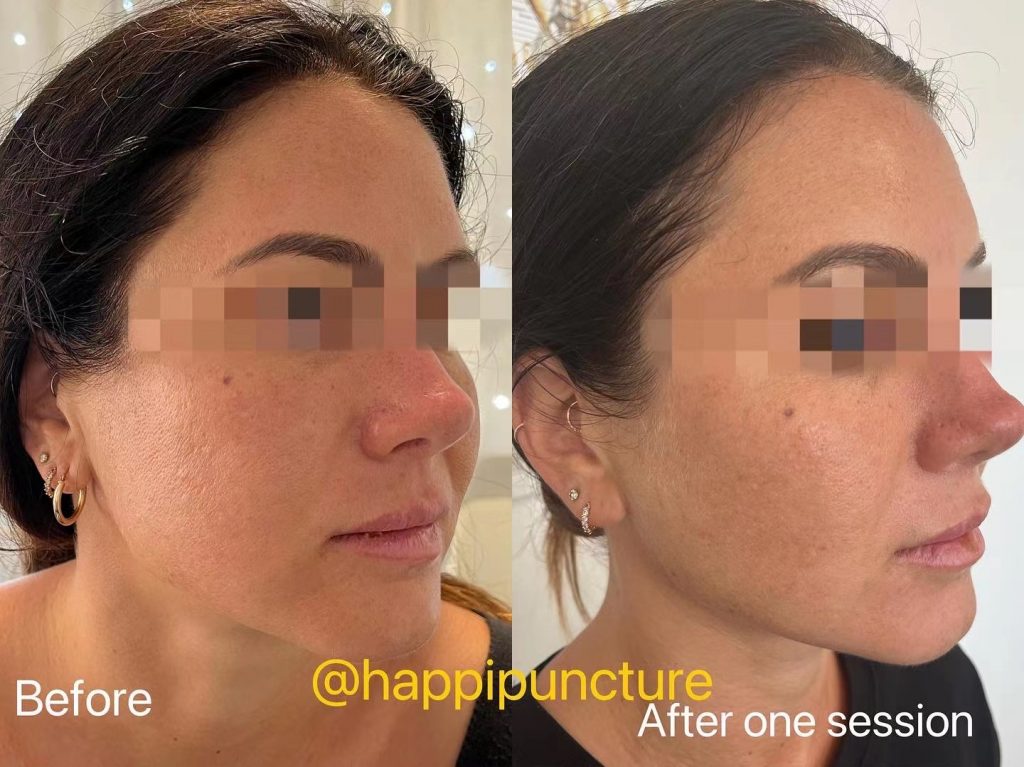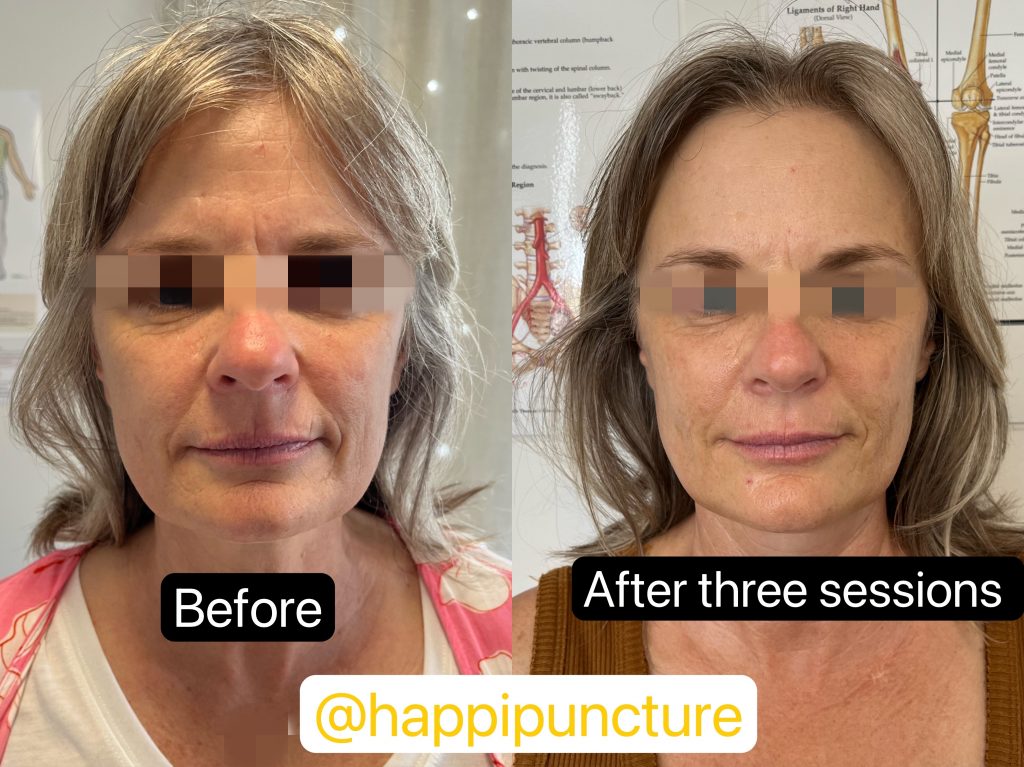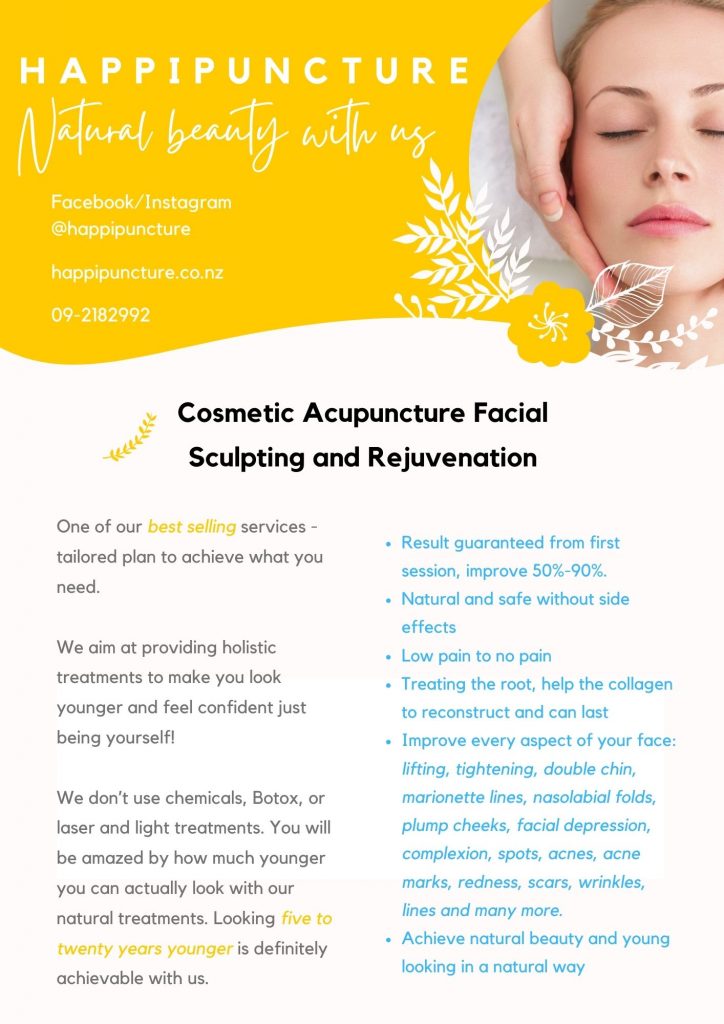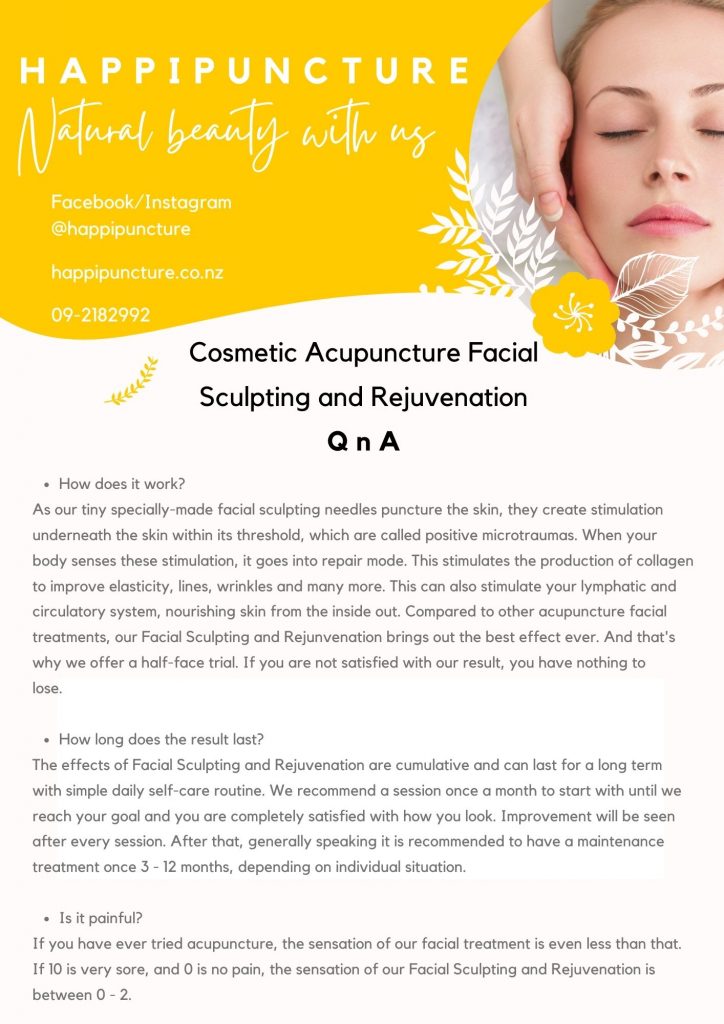 Have a look at our lastest updates, case sharing videos, and reviews on Instagram or Facebook @happipuncture
https://www.facebook.com/happipuncture
https://www.instagram.com/happipuncture